ONLINE MICROBLADING COURSE
Elite microblading online course is intended for all who wish to get started with their microblading career or to experienced microblading practitioners who wish to further their knowledge. The online course differs from our regular courses in that it allows you to study at your own pace from the comfort of your home.
🖤 BLACK FRIDAY OFFER 🖤
For the first time ever we offer you an online microblading course with the following options:
1.) MICROBLADING COURSE –  ONLY 99 EUR! (full price 490 EUR)
Suitable for all those who do not know whether a microblading career is right for you or would like to refresh their knowledge.
2.) MICROBLADING COURSE + MINI KIT –  ONLY 129 EUR! (full price 596 EUR)
In addition to the course, you also get all the basic tools with which you can do all the exercises and thus get to know the world of microblading even better.
Included: 1x Combo blade holder, 1x Practice pigment, 5x Artificial skin, 10x blades – worth 106 EUR!
3.) MICROBLADING COURSE + PROFESSIONAL STARTER KIT –  ONLY 500 EUR! (full price 1.180 EUR)
The kit you've been waiting for all year! For all who would like to learn about our methods and use the highest quality microblading tools on the market.
Included: PROFESSIONAL STARTER KIT – worth 690 EUR!
4.) ACCREDITED MICROBLADING COURSE + PROFESSIONAL STRATER KIT + 12 MONTHS SUPPORT –  ONLY 890 EUR! (full price 1.250 EUR)
Our accredited course (by CPD) that includes the same theory and video material as our live course. The only difference is that there is no first hand supervision, but you get 12 months support from our dedicated trainer which will assess your work, encourages progress and help to correct mistakes.
All students of this course will get final certificate and can attend our Advanced master class.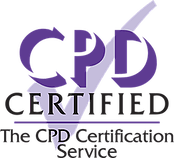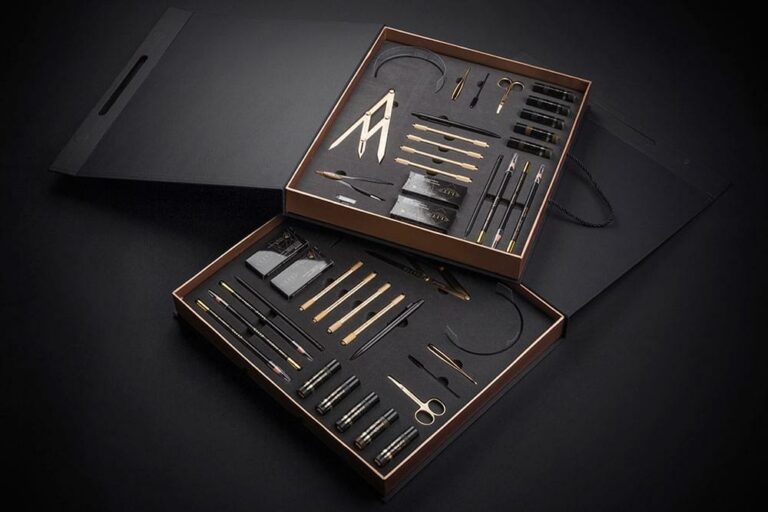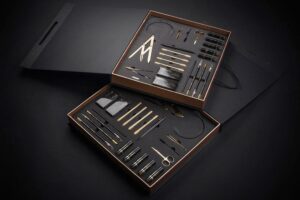 ---
ABOUT THE COURSE:
All options includes:
1. The theory part with all the basics of microblading, from skin anatomy, healing, eyebrow design, correct depth, everything about pigments, color theory, measuring techniques, correct tools needed and all information a microblading technician might need.
Theory topics: Types of blades, Risk of infection, Disinfection and sterilisation, Preparation of the working environment, Anatomy and physiology, Depth of cut, Consultation with the customer, Patch test, About healing & fading, Contraindications, Pigment durability, Colour basis, Types of skin colours, Pigment composition, How to use pigments, How to modify pigments, How to measure eyebrows using classic rule, How to measure eyebrows using golden ratio compass, Digitally checking eyebrow symmetry, Aftercare, Skin problems, Healing process..
2. Practical part with 12 lessons:
Lessons 1-7 are done on artificial skin, where you learn how to do the correct brow pattern step by step.
Lession 8 is drawing the outline of the eyebrow (pencil-shaped only) on the model.
Lessions 9-12 are case studies made on a model. Case studies must be the whole microblading procedure, from start to finish.
Option 1.), 2.) & 3.):

Please note that this option only gives access to the full course. Since there are no controls, no trainer oversight or assignments this option DOES NOT make any purchaser eligible for a final certificate.
Option 4.):

At course completion, you will receive the final certificate of Elite Beauty Academy – a world renown and highly recommended microblading academy. Assignments are designed to teach you everything gradually and you cannot find out for the final work, for the sake of the security of your customers, until you finish all the previous required lessons. Each assignment will need to be done and repeated until complete and dedicated teacher on the other side will decide when it is – of course, everything is corrected and commented. If the assigned assignment does not meet our standards, the teacher will NOT confirm it.
After you complete all your assignments on paper and artificial skin, treatment video demonstrations will become available. The course may take months to complete if it is done as an additional activity combined with work or school. Due to safety reasons these videos are not provided or made available in advance. We want to be sure that your future "live" models and clients are treated safely.
Your works must be submitted after the lesion requires you to send it in. If all your assignments are not completed, you will not receive your certificate of completion of the chosen course.
The course is open and valid for 12 months only. During these months you are required to send in your assignments and support from your trainer is available. Once the course expires it can be extended for additional cost.